Description
Pretzl Cosplay - Book: The Ultimate Guide to Worbla
A crafting book with lots of photos and descriptions that can help you to learn new techniques for creating cosplay costumes and props.
This book teaches about the basics of the thermoplastic material 'Worbla' and shows techniques how to work with it to create amazing cosplay armor and props. Since it doesn't only teach about the basics, but also shows many techniques and ideas to create detailed projects, it's both awesome for beginners and for advanced crafters.
In this book you will find detailed information about the following:
Information about all nine Worbla types

Required tools to work with Worbla

Different techniques to create armor with Worbla

Different techniques to create amazing details on your Worbla pieces

How to paint your Worbla pieces

A lot of photos and tips!
About the actual book
The book is a softcover book in A4 size and is printed on high quality paper. It has 56 full colour pages with a lot of info and images. The book is written in English.
Notify me when this item is available
Others also bought:
Makeup Remover
Kiomi AquaCream Bodypaint C01 - white 30ml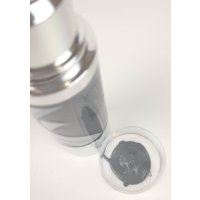 Kiomi AquaCream Bodypaint C03 - light grey 30ml