Description
Demon Ears made of Latex
These handcrafted Ears from are "Made in Germany" of high-quality latex using a method preferred by professional make-up Artists.
One pair of demon ears made of high-quality Latex - length 7cm

With highly skin-compatible Mastix spirit gum (2 ml)

With detailed, illustrated step-by-step instructions
heir wealth of detail and realistic skin structure create a perfect transformation and the ears can be applied easily and quickly due to their thin edges. Latex ears are very sturdy and can be used several times if they are handled with care. The enclosed Mastix is a highly skin-compatible spirit gum for the easy application of all types of latex prosthetic piece and hair effect.
Notify me when this item is available
additional wig products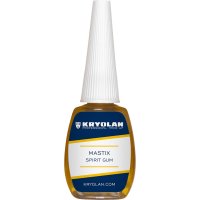 Mastix - Spirit Gum
Spirit Gum Remover